Just as you love being held in your hammock, it's vital to feel held during your studies. At the Aerial Fitness Institute we understand it's important to journey with good people in your life. And our mission is to support and assist our trainee teachers to spread the love of aerial and the freedom of flight around the world.
The AFI is a reputable and recognised institute which turns out safe and magnetic instructors who can effectively pass on their love of flight to their students.
Our decade of experience in conducting teacher trainings, our proven learning system and our dedication to quality means you'll develop fantastic skills to teach with confidence and flair.
Become an Adept, Confident and Inspiring Teacher


Save time with

clear video tutorials

Expert

step by step tuition videos

save you from making mistakes

Eliminate confusion

with our clear class structuring

Feel secure with the

Proven structured AFI system

of

Interchangeable Modules

Fully feel what your students will with additional

flow-through experiences

for every module

Get

complete confidence

in building your classes

Short video study segments to

fit into your lifestyle
Free bonus class modules

included

Recoup your training investment

in a matter of weeks - Just 25 classes is all it takes based on class pay rates in many countries

13 + years Yoga Teacher Training experience –

Learn from the best!
Comprehensive 225 page training manual
Lifetime Course Access
Certificate on Graduation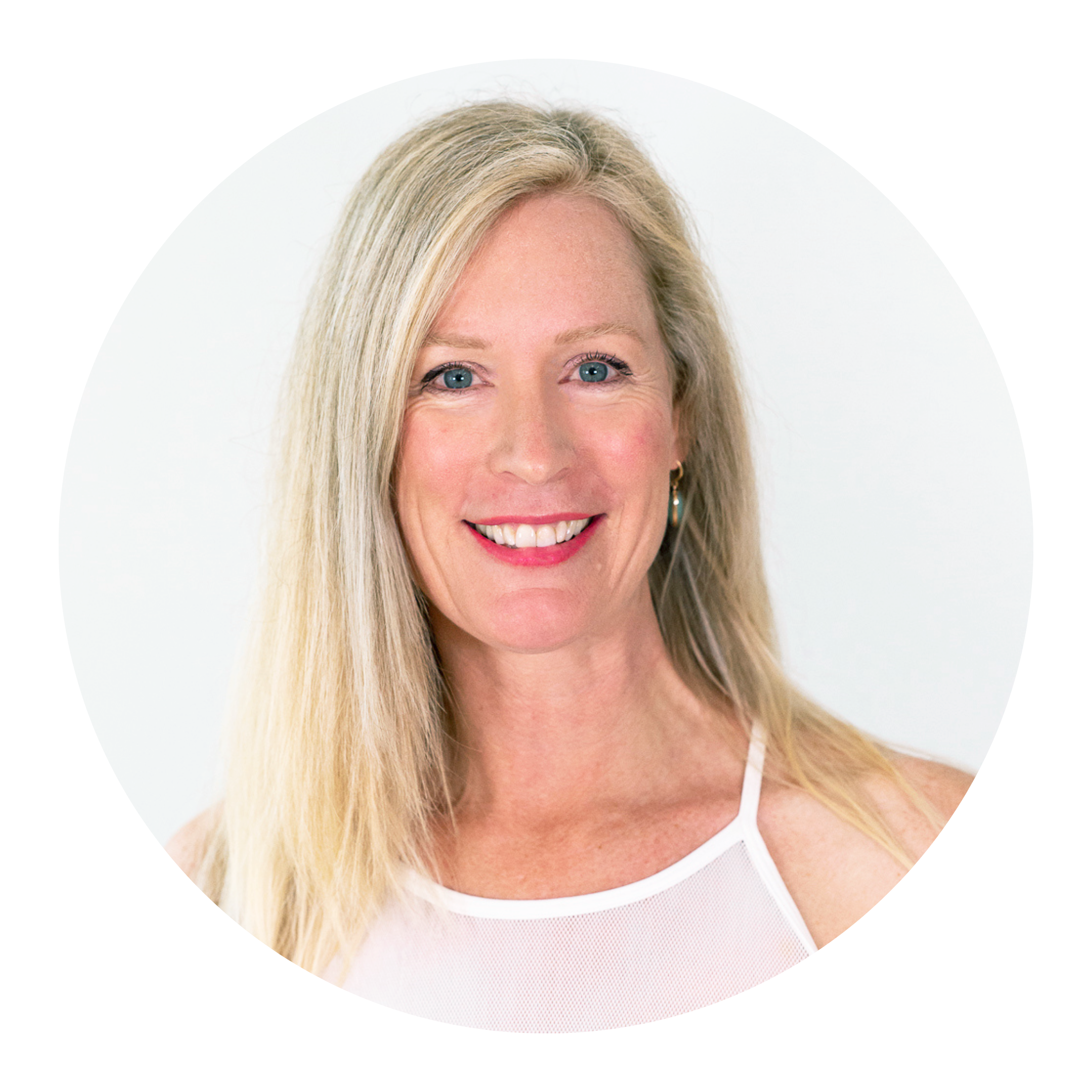 Hi, I'm
Christina Brown
, AFI course director for the yoga teacher training program.
I've been teaching since 1996 and trained teachers to teach since 2007. I am also the author of 6 books on yoga including the bestselling series The Yoga Bible and The Modern Yoga Bible.
I also share the love of yoga Pilates and aerial from my studio in Sydney, Australia
Mady's Testimony
Mady loved being a student of aerial before deciding to take the AFI training. Due to the clear structure and instruction, on graduation Mady felt confident and ready to teach. Mady aims to open her own studio.
"This course is for everyone. I feel fully capable with everything I have learnt in this course to be able to teach a class that is safe and welcoming and fun for everyone. I feel like everyone can do it." - Mady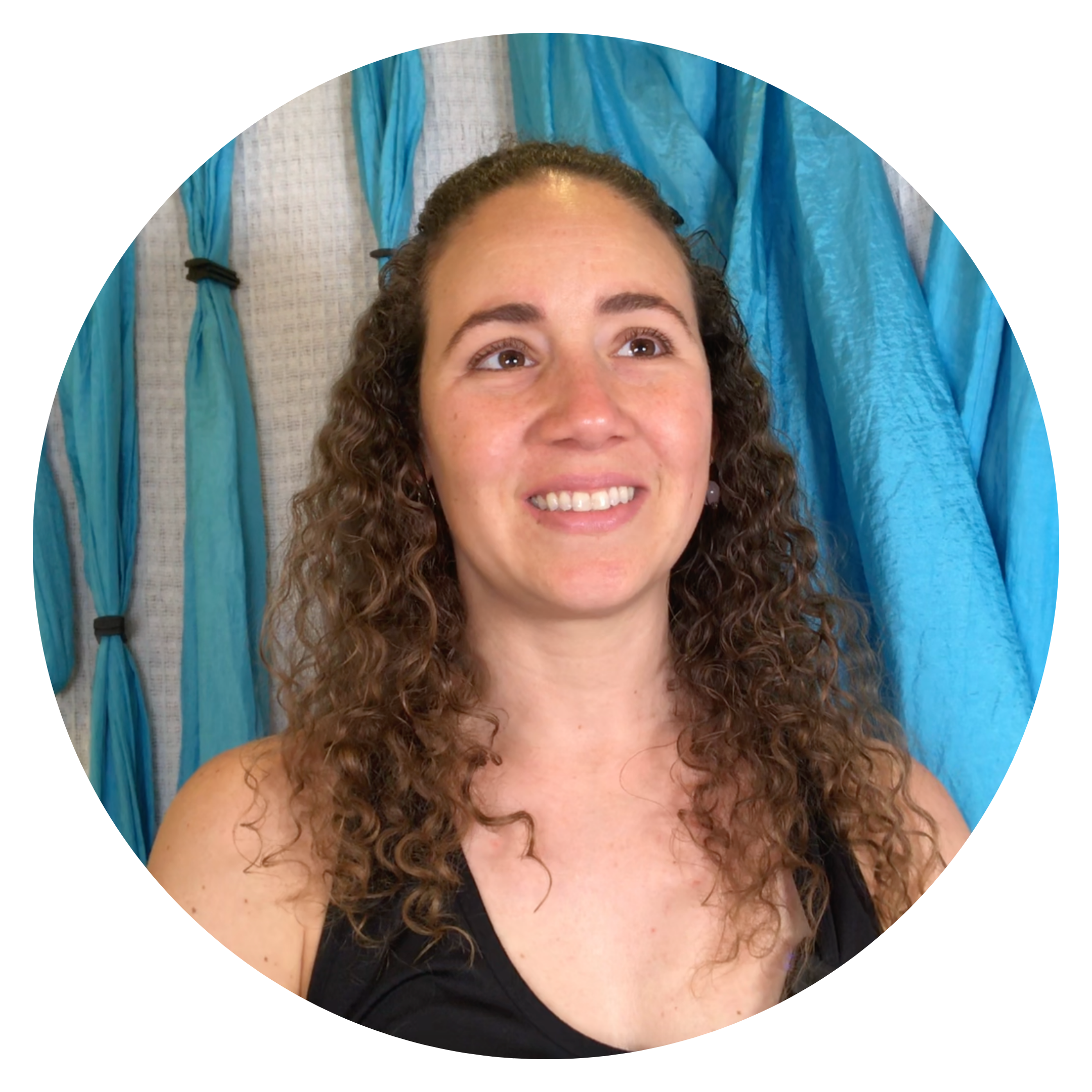 "I have told all my fellow instructors about the training because it's so good."

Tamila, Fitness Instructor who added to aerial to her teaching credentials. Graduating from the AFI opened doors to new studios, immediately boosted her income, and brought a new element of fun into her work.
"My experience with the course has been amazing. The results so far is very fun, sharing this whole experience with others and see a whole new world of exercise with your clients"
Tamila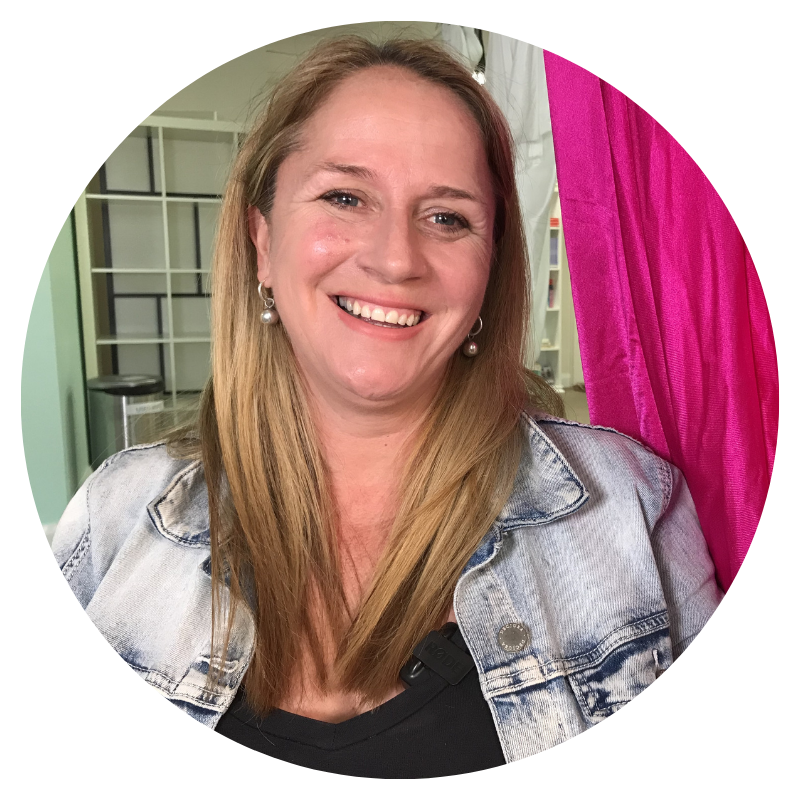 "Not only is it a new direction for me, but it has given me so much confidence in an area that I felt like was lacking"



Nadean, busy mum with full time work graduated in record time while planning her wedding. Nadean started teaching aerial immediately on graduation and continue to love teaching for her development, fitness, fun and holiday money.
"The course is brilliant. It's excellent and so easy to follow. Ïf you are interested in aerial. This is the course for you"
Nadean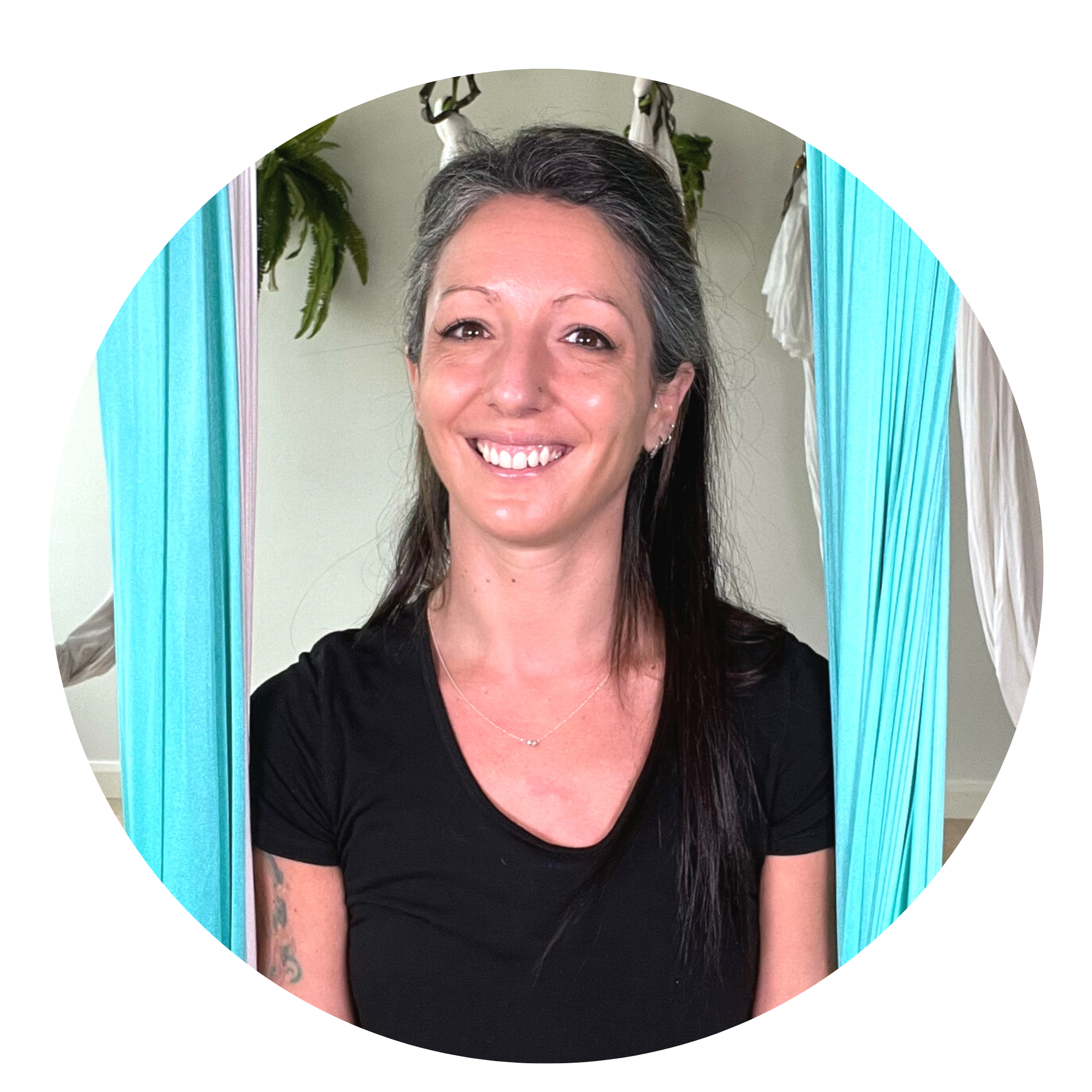 "I felt very confident in being able to apply my knowledge and practice into the hammock, and teach"

"The course has given me the tools to be able to write my own class quite confidently, to be able to put a flow into practice and a solid understanding and the ability to teach a variety of students at different levels of their practice. For someone that's thinking about doing the course, I would say, just do it. Just give it a go. You won't actually know how much fun you have teaching."
Steph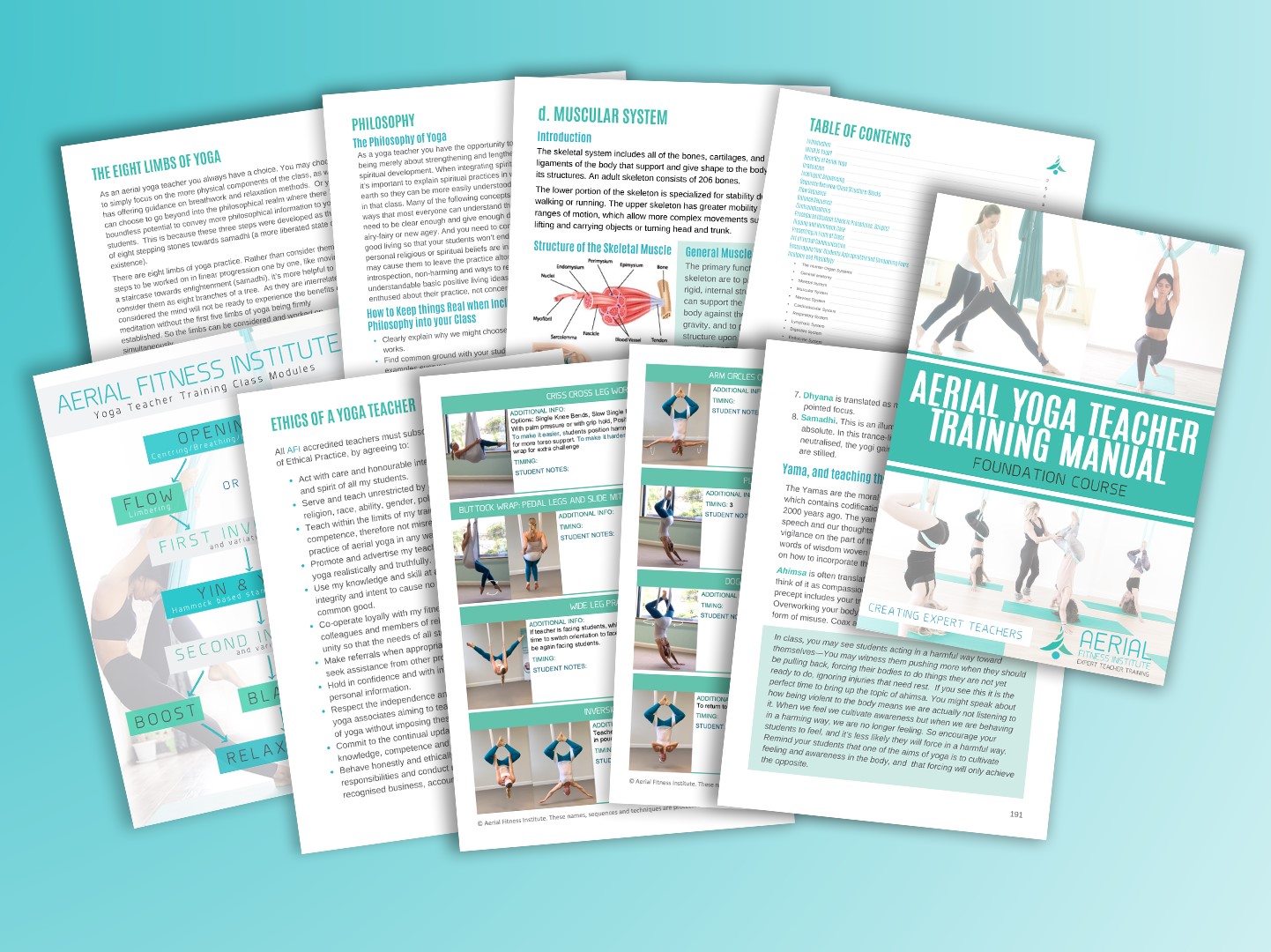 What's Included in the Course?
During your course you will learn two complete 60-minute foundation classes to use as the backbone of your teaching. These classes feature a host of interchangeable modules plus extra bonus blocks.
This means you will be able to confidently put together interesting classes that suit your skill level, your student types, and the mood you want to give your class. With such a solid basis, you can enjoy your teaching and relax into it, allowing your personality to shine through.
We can support you with additional sequences upon graduation.
Here to Help
Email support included 
Option to join live classes via Zoom, interactive mentoring and support around the globe
Your questions answered by expert experienced aerial teachers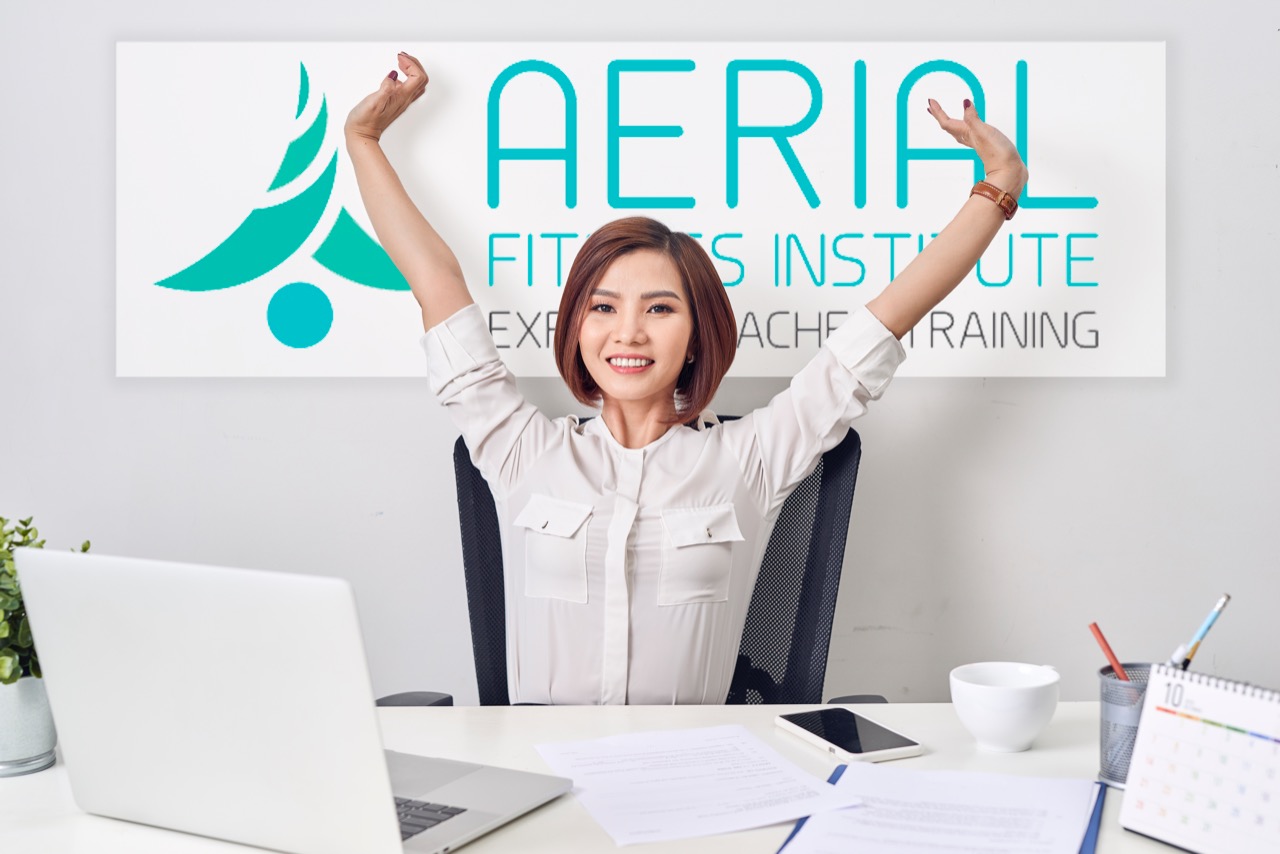 Who Can Do This Course?
Anyone who is brand new to teaching and needs a tried and tested, safe and structured way to learn.

Anyone who is brand new to aerial and curious to know how it all works in depth.

Anyone who is already a teacher of movement and wants to add a new skill, broaden their client base and boost their income.

Those who are already fairly a competent aerial students but keen to teach

Anyone who loves aerial and just want to understand it more for their own interest

Anyone who is fascinated with feeling liberated – trail blazers or urban warriors 
This Course Suits Those Who
Are interested in good health and a healthy lifestyle

Want to your work life to be satisfying and congruent with their life journey

Enjoy connecting with others

Want to help others feel strong, capable, light and happy

Love the feelings of lightness and freedom that aerial gives them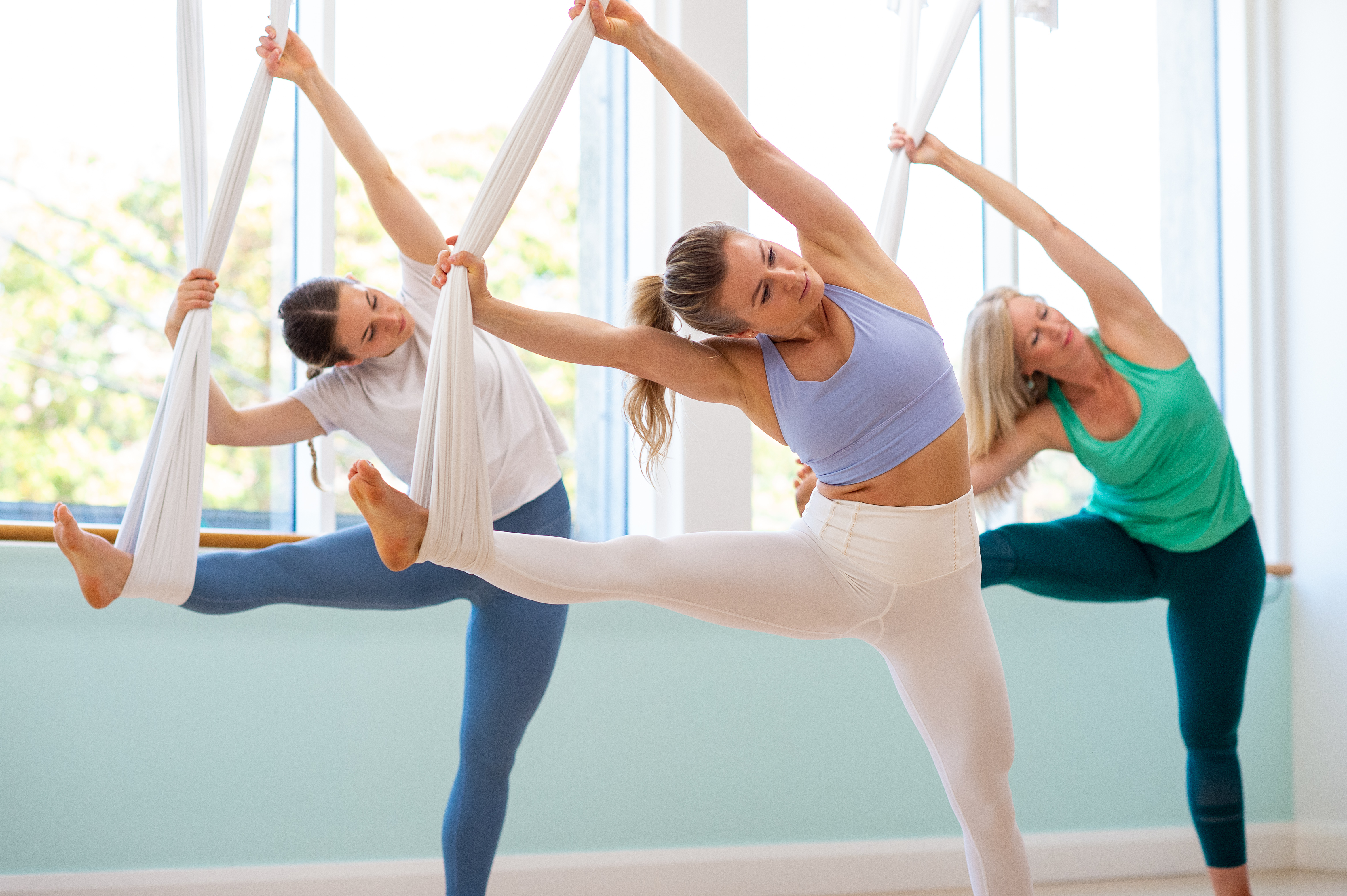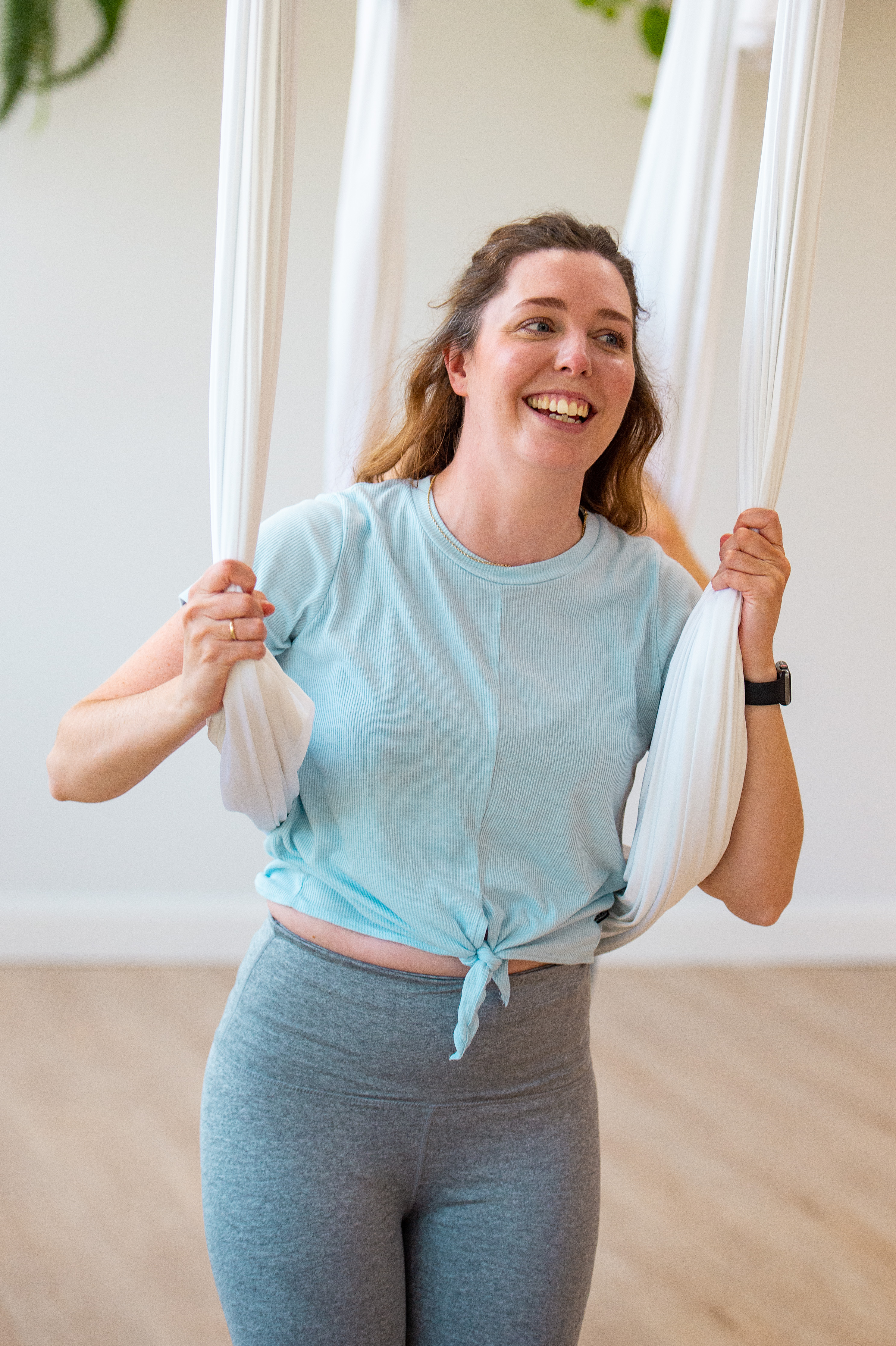 Increased all over strength

Better agility

The hammock affords creative new ways to really efficiently stretch and strengthen

Trigger point releases by the hammock

Better balance & interesting supported balances

Zero compression inversions - Feel long

Promotes good spine alignment

Boosts the happy hormones

Fresh blood to face to feed your facial tissues – you'll glow!

Promotes the flow of lymph which assists the immune system

Reduces pressure on varicose veins

Better neuroplasticity

Profoundly deep relaxations

Better breathing which reduces anxiety, boosts mood and combats stress

Aerial is confidence building

Tap into the urban adventurer mindset

It's fun
How long does the course take?
It will take 40-60 hours depending on your previous experience with aerial or as a teacher of something else. One benefit of online learning is that you can complete the course in your own time. This course is perfectly designed to suit busy students with full time work or family commitments as you will have completely flexible study hours.
There is no need to forgo your regular work while you study with us, and you don't need to spend on travel or hotels either. You will be able to repeat and review any material as much as you feel you need to.
When you purchase any AFI course you receive lifetime access to it. (Not that we expect you will take that long! It's just nice to know you can review and refresh from time to time)
I am a little out of shape and I am not sure I am good enough to actually teach.
It is not necessary to be at a particular level in your own fitness or practice. You'll find that over the training period your personal skills will develop magnificently as you work through the course and practice the modules.
Do I need prior teaching experience?
This course is a comprehensive and stand-alone instructor training. In other words, you don't need to already be teaching some sort of physical class and you will be able to become a successful aerial teacher on completion.
This course will give you:
A clear understanding of how to best structure your classes. You will have the step by step instructions such as where your students need to be to begin, perform and complete each move.
Precise knowledge of exactly what you need to help your students. For example, how each hand grip needs to be, how high up, how many gathers to take, and you will know all the key cueing points.
You will be able to give clear instructions to keep everyone in the room safe. You will be able to offer both hands on and hands off assistance as required.
You will learn how and when you need to move around the room and exactly where to best position yourself in each part of the class.
You will discover the best ways to transition from one more to the next so your classes will flow beautifully.
And much much more. (see the above curriculum for exactly what's included in your course)
With all this knowledge you will be able to instruct with confidence and flair, even if you are brand new to teaching.
What if I am confused about part of the course and have questions?
It's important that you complete your course without lingering questions or nagging doubts. And we are dedicated to helping you become a confident teacher. We know how important it is to be super clear on your content. So, if you have any questions about any of the course, just email us though your questions. Or you might like to take our accelerated support option and join us on one of our monthly online meetups where we will help you specifically with your questions.
Why should I choose an online course?
Our courses are created by recognised experts in their field. We create top quality yet affordably priced courses. We pride ourselves on being the best you can find and we would NEVER release anything of suboptimal quality.
Online learning means you won't have to spend anything on travel or accommodation. As you can study in your own time, there is no need to sacrifice family or work time to complete the course. Most of our students have full lives and prefer to fit their study in how they choose and there is no time limit to complete the course.
You'll also receive life-time access to your membership area where you can find all your course material, video lessons and printouts.
Why should I choose AFI?
Our course is the most comprehensive online Aerial Teacher training course you can find. As a reputable and recognised institute, we also have the best follow on support with our continued education program. Our size means we can offer this course at usually a fraction of what you would pay for face to face courses. Our decade of experience in conducting teacher trainings and our dedication to quality means you'll develop fantastic teaching skills to teach with confidence and flair. AFI turns out safe, effective and magnetic instructors who can pass on their love of flight to others. The rewards of this course are doubled because the winner is not only you, but also your students!